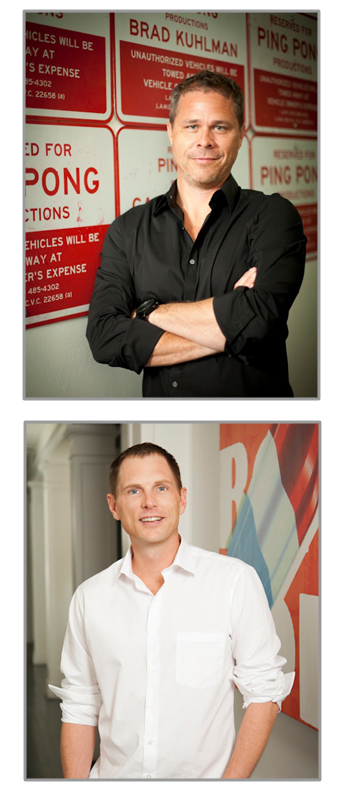 Brad Kuhlman & Casey Brumels
We are Ping Pong Productions – an award-winning production company dedicated to bringing unique journeys, daring discoveries and life's everyday adventures to the screen with style and integrity. With over 45 years of combined experience in the entertainment industry, founders Brad Kuhlman and Casey Brumels have made their mark with a diverse portfolio of content.
PPP's newest hits are EXPEDITION UNKNOWN, featuring adventurer Josh Gates as he travels around the world solving some of history's most incredible mysteries and DR. PIMPLE POPPER, featuring Dr. Sandra Lee, bursting the airwaves for TLC.
In our Glendale production facility, we work in a hands-on capacity to create innovative projects with unmatched quality. We have a turnkey post-production department and an extensive tech inventory that enable us to keep our work in-house and ensure quality control remains under lock and key.
With new projects in active development at Discovery, Nat Geo Wild, TLC, Food Network, Travel, VICELAND and more, Ping Pong continues to expand our brand across the television landscape.
Years
Combined Experience